Elopement Wedding – a wedding for two
Still curious about Elopement Wedding? An Elopement Wedding is the celebration of a wedding for two. This choice has become very common today when the bride and groom try to find a more intimate and intense way to celebrate their love.
Patrícia and Rafael dreamed of living this day only by themselves and nature was an essential factor in the choice of space. Chão do Rio, located in Travancinha, Seia, was the venue for the big day.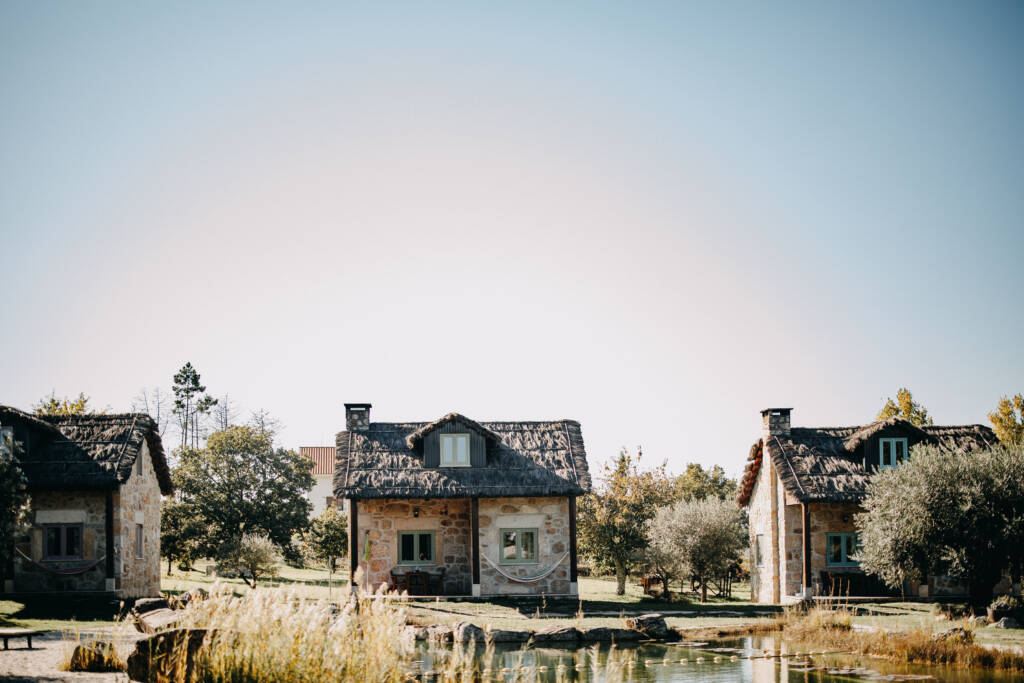 Chão de Rio is surrounded by nature and all the characteristic environment of the region and by itself a magical and perfect place for Patrícia and Rafael to exchange their vows.
The day began very early, with the decoration of the surrounding space by the hands of Sónia Carmelita. The bride's bouquet followed the palette of shades that was the perfect way to make this day even more unforgettable. Not forgetting the makeup and hair made by the amazing Studio SP by Sabrina Pinheiro.
The grooms' clothes could not be unnoticed. The bride's dress was made by Best Bridal and the groom's suit by Prassa.
Everything was lived with the greatest intensity as so calls for an elopement wedding. From the preparation of the space to the preparation of the bride and groom, to the preparation of the meal, to the choice of places for the specific moments, the first look, the ceremony that featured the handfasting, the cutting of the cake and dinner… the emotion was the main presence throughout the day.
In an elopement, the decoration plays a key role, as it is documented photographically and so the details gain a huge dimension. All the decoration was designed together with the bride and groom and Sónia Carmelita and designed in detail around the earth tones.
Our Get Married Wedding Planner team was responsible for organizing and planning the entire event.
And because there is no shortage of mouth-watering delicacies and flavours, the team of the Encontrus took care of everything in great detail and once again presented us with such quality.
This day was forever immortalized by the talented João Almeida in photography, and the video by Tiago Oliveira.
Truth is, everything in a wedding with only two people becomes more intense and vibrant. Thank you, Patricia and Rafael, for this opportunity to experience so much emotion, so much love, and unity in this small ceremony.
A natural marriage, full of intimacy and romance, is what an Elopement Wedding calls for.