Yes, we are already in 2019 and how many healthy couples who already only think of all the details of your big day!
Let's talk about trends, the tone trend for 2019 and that of course applies also to weddings. Every year the tone wedding decoration trend is chosen by the Pantone Institute as the color of the year. And this year the Pantone Color Institute elected the Living Coral (Living Coral), number 16-1546.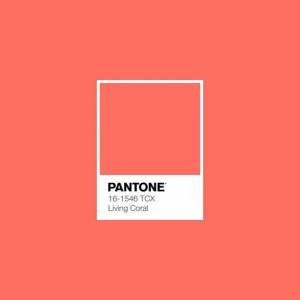 We love and are fascinated!
Color symbolizes fun, holidays, optimism and sustainability. It is a warm tone and already much sought after.
The choral tone translates precisely, a desire in the world of vitality, something more cozy.
"Living coral welcomes and encourages joyful activity, symbolizing our innate need for optimism and playful expression." This vibrant but soft color is a reaction to the intense need to be always connected to technology. As we seek an authentic and intimate experience, we do not neglect modern life. That is why the option for living coral: a stimulating color, present in nature, that allows connection and intimacy in a fusion with our cosmopolitan reality.
Let's see how to apply the color coral live in your wedding?
Color palette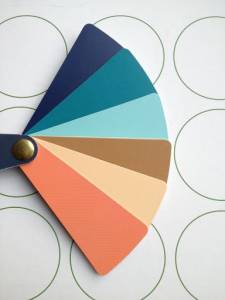 Brides Maids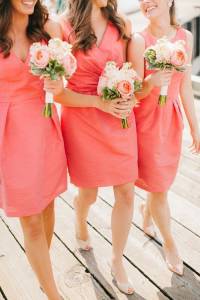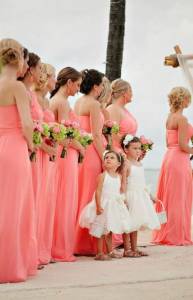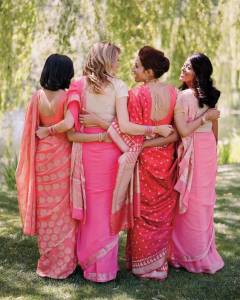 Wedding Decor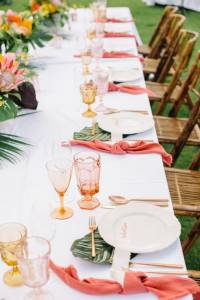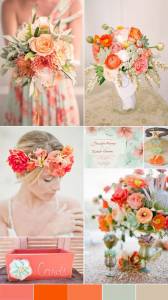 Details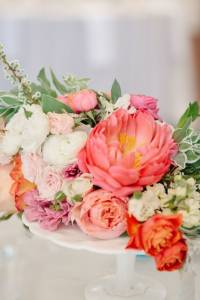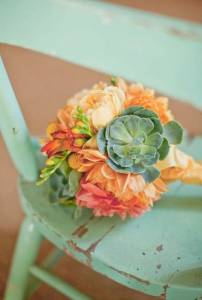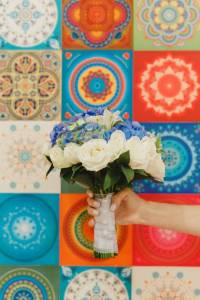 Inspiration: Pinterest