Diana and Christian | Casa São Miguel do Douro
Last September, at Casa São Miguel do Douro located in Armamar, a new chapter in Diana and Christian´s love story was celebrated. Thanks to the natural beauty of the region this was the bride and groom's choice for their big day. This way, eternalized in the Douro.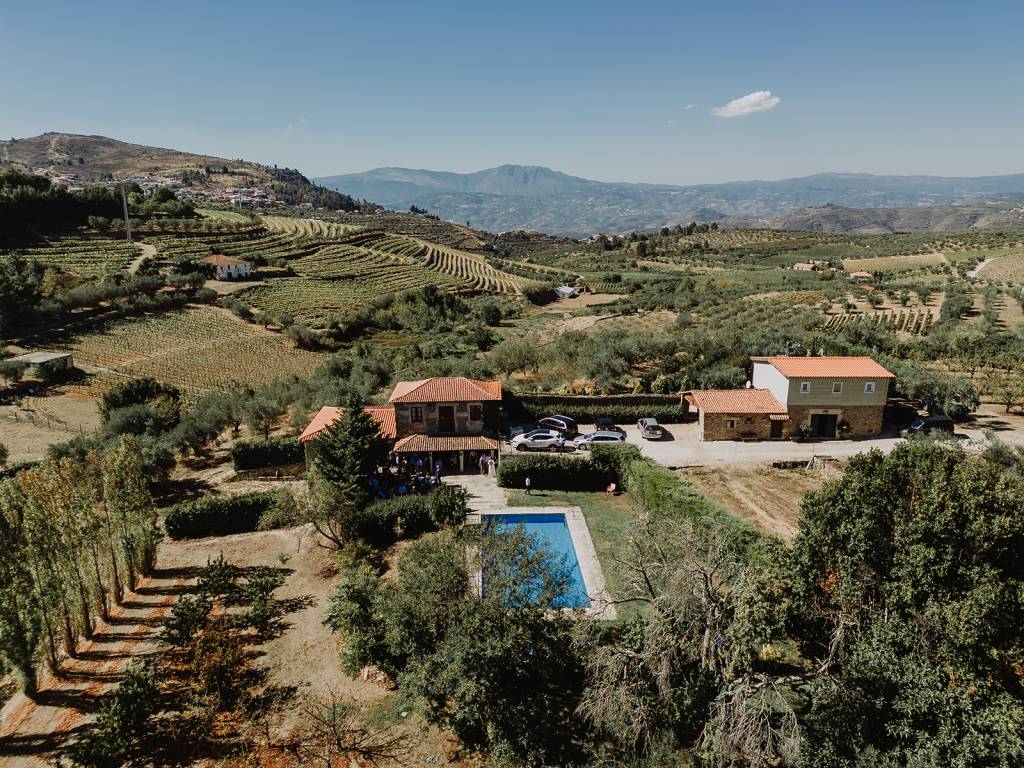 The guests stayed at Casa São Miguel do Douro from Friday to Sunday and the wedding was organized and planned by our team at Get Married Wedding Planner.
Always with their bridesmaids and best men by their side, the day began with the preparation of the bride and groom, that had their hair and makeup done by The Story.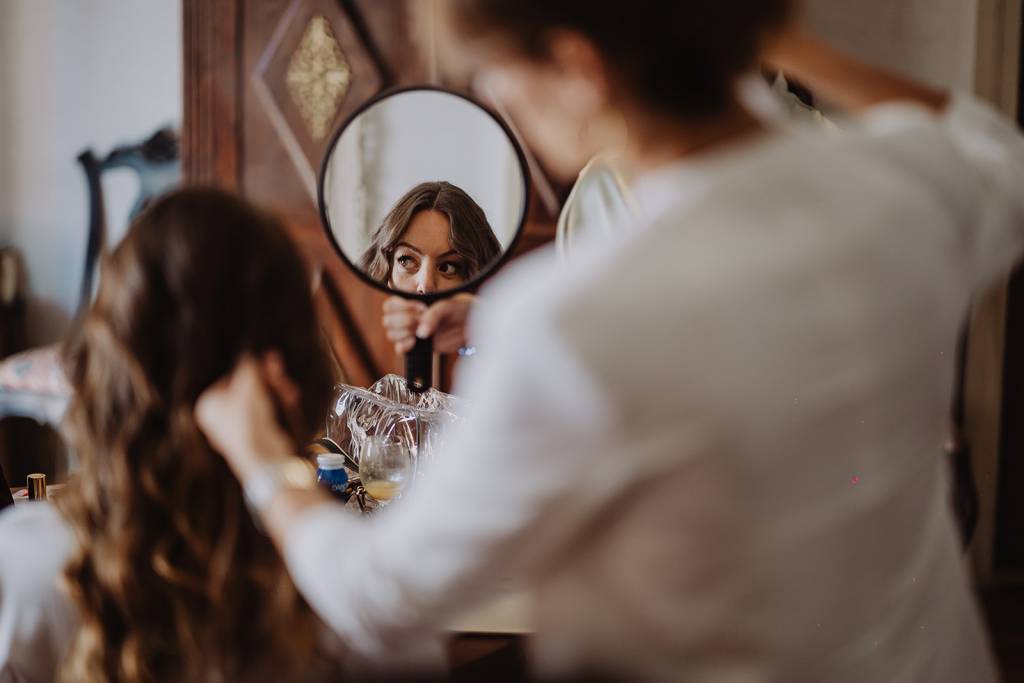 The wedding started with an intimate moment, full of emotions, a First Look photographed in the house chapel.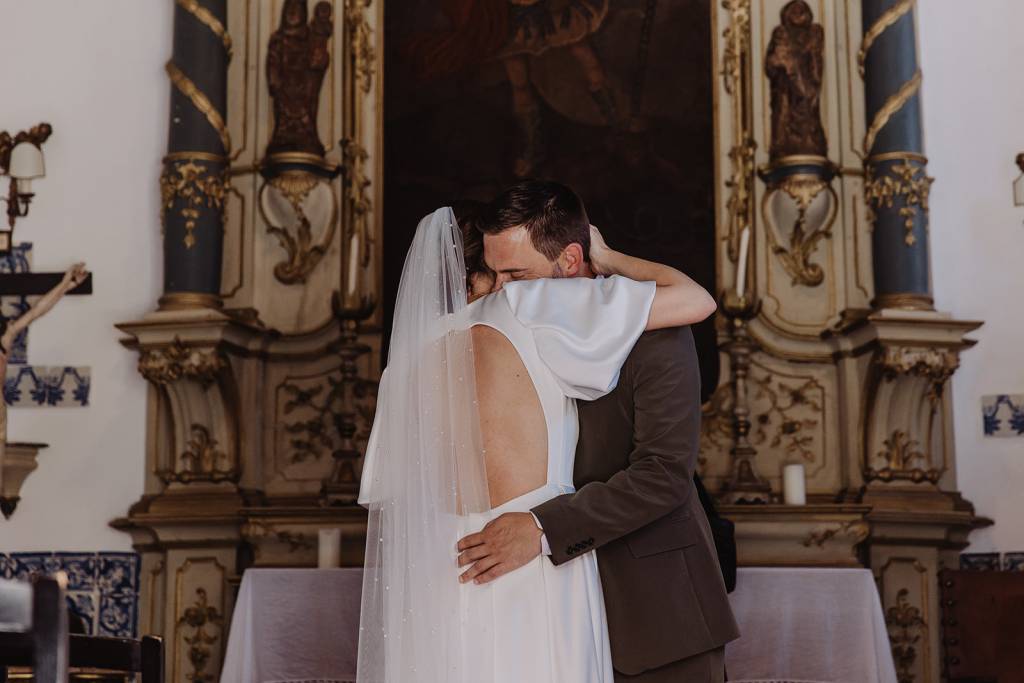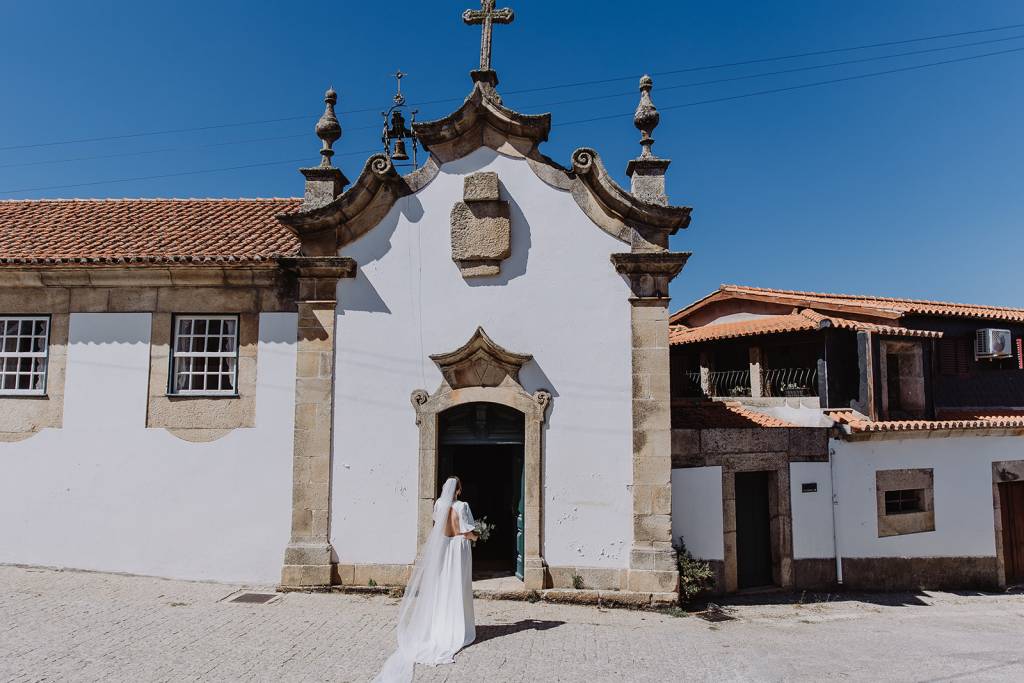 Then the ceremony, symbolic and intimate, enriched by every affectionate look and tear that not even the guests could hold in. The decoration was taken care of by Sublime Decoração de Eventos, with predominant tones of white and green.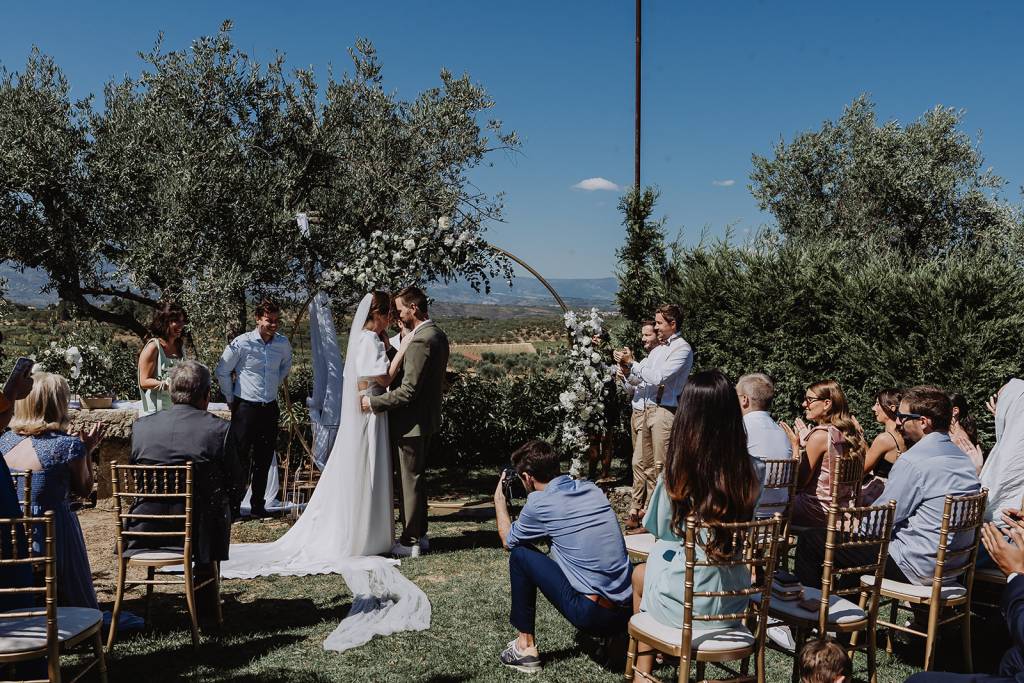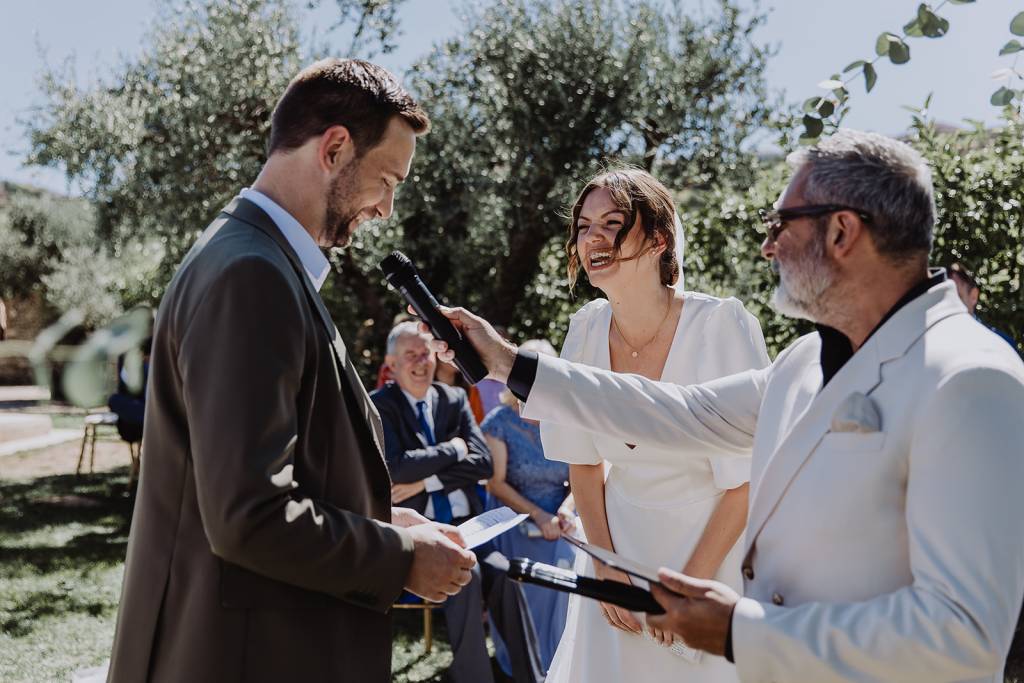 The reception happed at sunset and after many congratulatory hugs, wedding bingo prepared our guests for a bit of dancing and lots of entertainment, responsibility of Feedback Produções.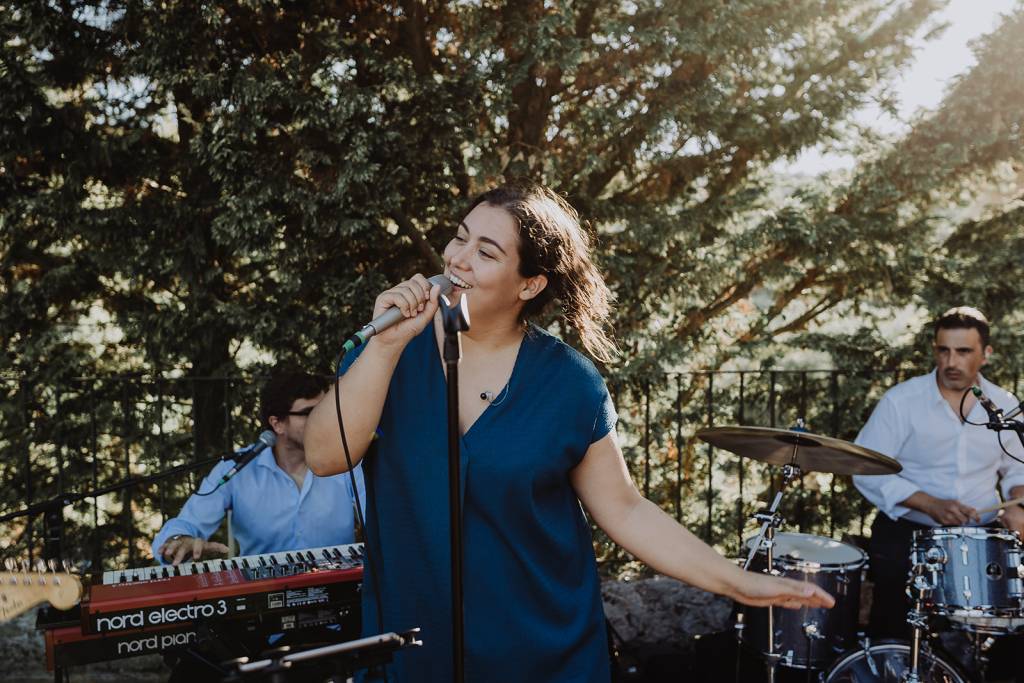 And of course, we couldn't miss the opportunity of mentioning the bride's beautiful bouquet, the main attraction in the bouquet ribbon cutting game.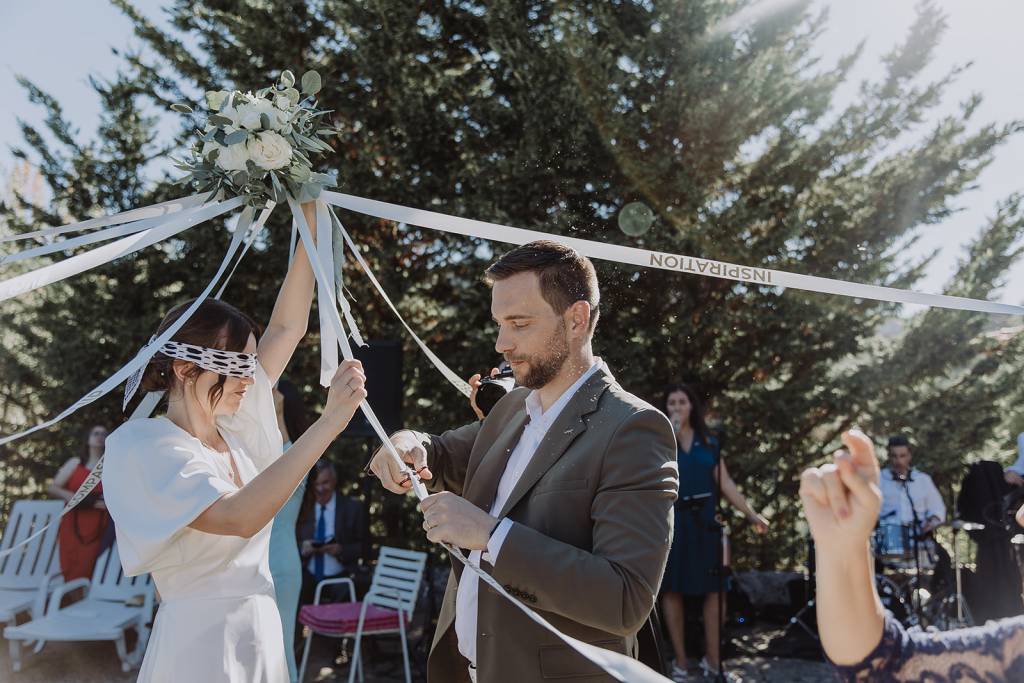 The dinner and cake cutting, prepared by Palace Catering, happened outside, taking advantage of the great weather that was felt on this September day.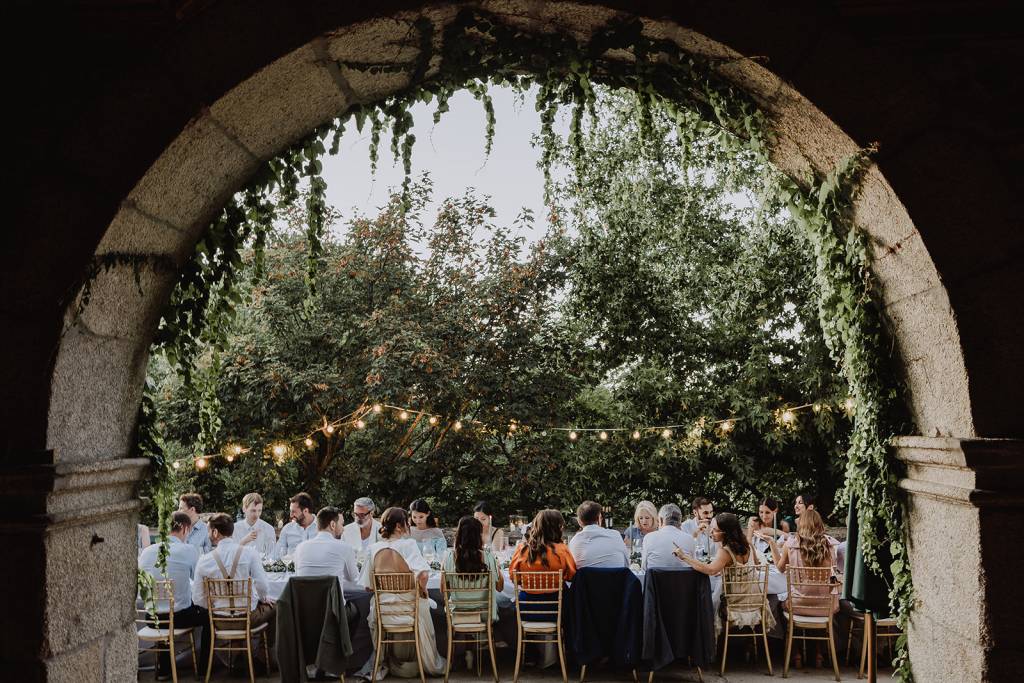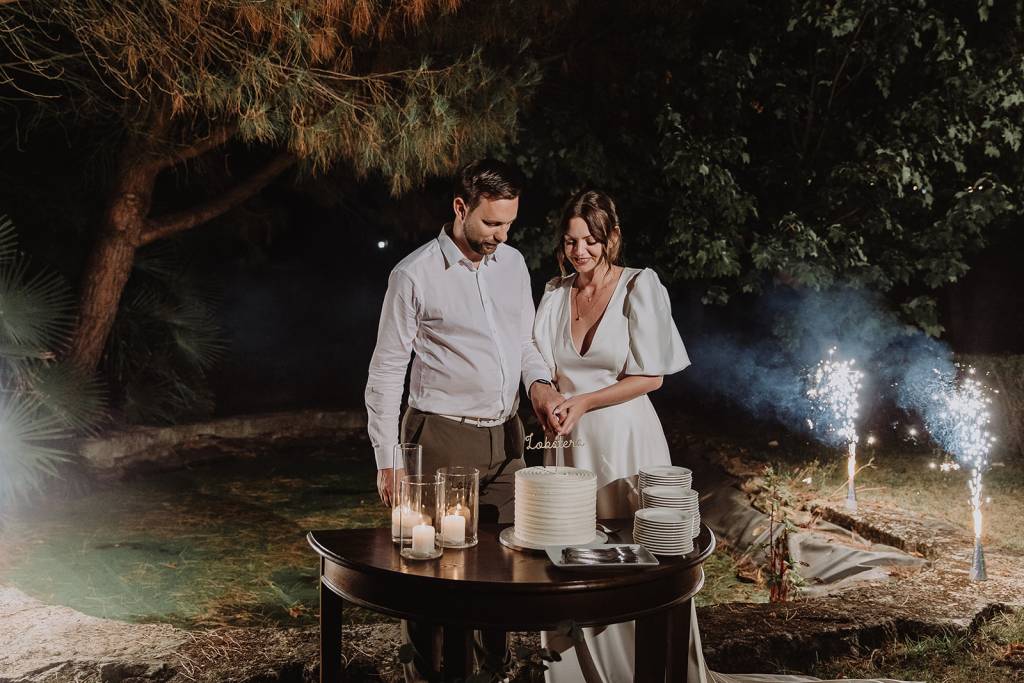 After so many emotions and entertainment, there was no better way to end this day than with a party!
We hope this day stays forever engraved not only in the amazing photos and videos taken by André Tavares but also in your hearts. May it be a day forever remembered with fondness.
Best wishes to the bride and groom and that you live many more unforgettable chapters of your love story ♥