Today we are going to talk about love, when life brings together two people from countries so far apart. The natural Sofi of Ecuador and the very Portuguese Luis, met in London and soon became inseparable. They traveled through Europe, but the love was so great that Luis left everything behind and believing in the love that united them, followed with Sofi to Ecuador.
This couple enchanted us by the sweetness, the grip and determination, right from the first contact. Portugal was soon elected to be the scene of this union, of the union between two countries with different cultures, but with something in common, Love!
They chose the city of Porto, very northern and with so much Portuguese characterization to make the dating session. In April, the day was gray, windy, and quite rainy, but the sun shone on them just as your eyes shine when they talk about each other!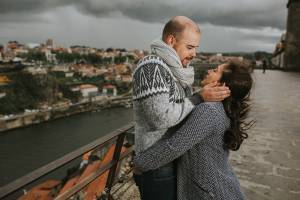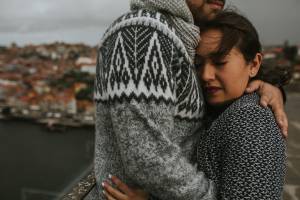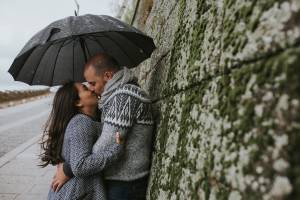 We walked through the Serra do Pilar, through the D. Luís Bridge, through the streets that lead us to the riverside area. It was an afternoon full of hugs, smiles, kisses and whispers to the ear ..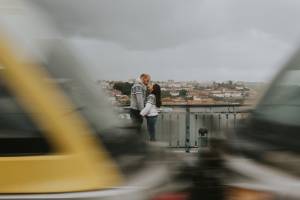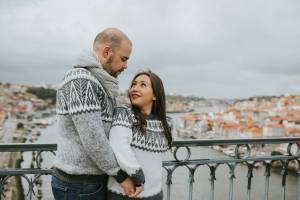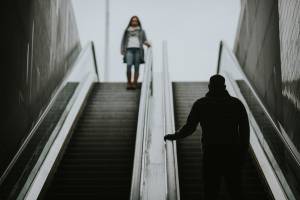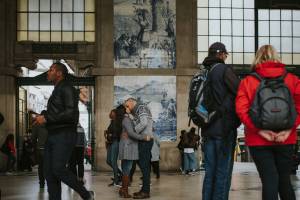 On the eve of the great day, the sun smiled at them and showed them that their story is true, that the world is a pea full of surprises and good things, as good as their love ..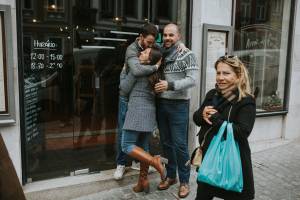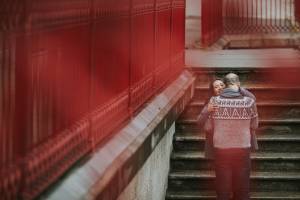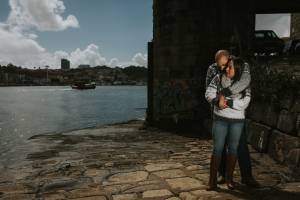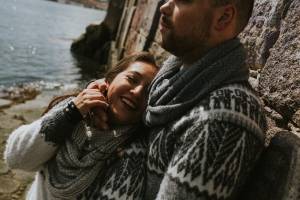 Were you curious about the big day? I leave you a cue, also had the douro as a witness!