Marrying outdoors always brings that little nervous, and if it rains?
The rain is that matter that makes any nervous and worried bride think that everything can go wrong and contrary to all initial expectations for the big day. Having a Plan B, C, and D will never hurt you; instead, it will calm and reassure you.
When one thinks of getting married and choosing the date and place, one does not think that it will rain and the first concerns are the initial preparations.
And if it rains? What would Plan B be?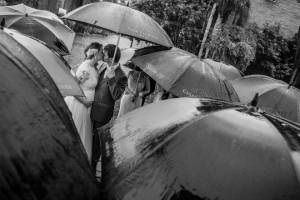 If you are planning to get married outdoors, it is better to plan a Plan B. Defining a background in case of rain helps the couple to be calm and calm, as there is already a solution in case the rain occurs. Acceptance happens in a quiet way!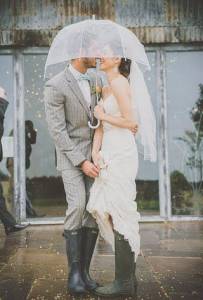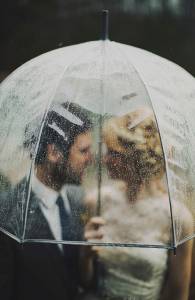 By having a team that deals with and takes care of your entire process, you will feel that this team is there and that you care about you and your day, so trust!
If this is a subject that makes you tremble and makes you very nervous, think back to a second plan, choose a space that already contemplates this solution and there are beautiful spaces, pleasant and with plenty of natural light ..
If they're going to get married outdoors, it might rain on your wedding, but that's okay. What can not be missing are moments of joy, gratitude and lots of love!
And if the rain comes, feel it!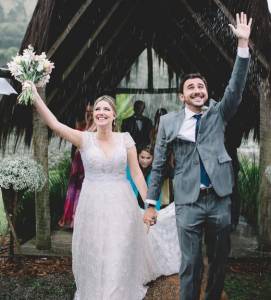 Tips:
Follow the weather forecast.
Prepare the place for everything before the big day.
Use rain to your advantage, it will be an ally of photography.
They say wet wedding, wedding blessed!
Power Generator is key!
Credits Photos: Renan Radici; Pinterest