Get Married Wedding Planner at Brides Magazine! Wow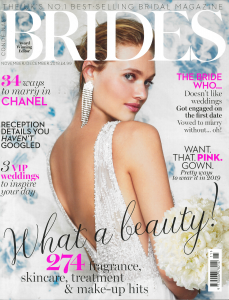 Brides Magazine is a wedding planning magazine for future brides and their families. From bridal fashion to beauty tips, it is designed to help brides plan all the details of the perfect wedding before walking to the big moment of the "yes".
With good taste and high refinement, at Brides we can find the latest trends in bridal fashion, the latest aesthetic innovations to have a luminous and radiant skin on the long awaited day. Of the best-selling magazines in the UK, Brides magazine provides useful articles for future married women as they work for the big day. This magazine has guided brides in the process of organizing and planning marriage since the 1930s. It is a chic and sophisticated look at everything a bride needs to consider before taking the big step. From the bachelorette party to the ceremony and reception, Brides Magazine is full of useful content. This includes advice on regularly featured sections, such as "Splurge vs. Save", plus a "Buying Guide". Check out stunning pictures of the most amazing wedding dresses and bridesmaid dresses. Be creative with centerpieces, color scheme, make-up tips, wedding cake designs and more. The "Escapadinha" section has tips on how to plan the ideal honeymoon and there are checklists to ensure you do not miss a thing. Readers can even even find suggestions to get married life with the most inns objects to your home 🙂
Yes, and who was referred to in such a mythical Brides Magazine ?!  Get Married Wedding Planner – Portugal!
I am very proud to walk "through His Majesty's lands"! Because one of our market focuses is the UK, being referenced in Brides Magazine is pretty good!
We are in the checklist and we are part of the British bridal world !!! Because getting married in Portugal can be one of the most fantastic experiences, but pleasant and romantic, Portugal is without a doubt the last shout of Destination Wedding!
Marry with the Get Married Wedding Planner – Portugal, is to marry with tranquility, security and confidence!
Let's Get Married?